Discover how GNA can develop effective performance with intact, remote and virtual teams.
Click here

GNA focuses on improving the performance and potential of managers from diverse business cultures.
Click here

GNA comprises a network of experienced and qualified coaches.
Click here


Find out more about 20 / 20 Insight and how this great tool can be tailored to your business.
Click here

Psychometric profiles to help individuals and teams such as Myers-Briggs, FIRO-B, EQ, TMSDI and more.
Click here
360 FEEDBACK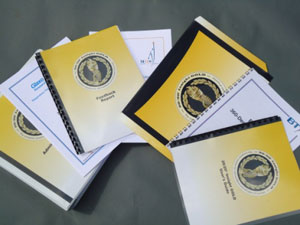 GNA is licensed to use Gold 20 / 20 Insight – an instrument that helps teams and individuals to get feedback on their behaviour and performance.
The instrument is simple to use and highly adaptable. It can be used for:
Individual 360 feedback – see below
Team Surveys
Employee Satisfaction Survey
Organisational Review
Customer and / or Supplier Feedback
Evaluation of Training Interventions
What you need to know
The questionnaires are usually administered and completed online although paper versions can be supplied if preferred
The instrument can be set up to measure anything;
- specific competencies and behaviours
- used as an appraisal tool
- as a diagnostic exercise to determine key priorities for a team workshop
- as a means of getting input to a major change
- as a post event evaluation
There is no limit to the numbers that can contribute
Individual 360 Feedback
A 360 report is commonly used to support a management development initiative or as a forerunner and / or follow up to a coaching assignment.
The report is typically created in one of three ways:
The client has a pre-defined set of competencies and behaviours and use GNA to administer the process and facilitate the output
GNA works with the client to create the  document and the questions that will be used to measure the desired competencies and behaviours
GNA takes full responsibility for managing the end to end process from design to facilitation of the output
An example of a generic and fictitious report for Michael Noakes is attached. It is designed to provide you with some idea of how a report might be put together and the way that the feedback could be displayed.
We would always recommend that the recipient of a 360 receives a one to one session with someone who is qualified to interpret the report. This could be one of our GNA associates or an internal work colleague who has been trained to use the report. 
Other profiling tools are described in the section 'Psychometric Tools'

A sample 360 report for a fictitious character – Michael Noakes – is attached to give you some idea of how the feedback might be presented -download.