Discover how GNA can develop effective performance with intact, remote and virtual teams.
Click here

GNA focuses on improving the performance and potential of managers from diverse business cultures.
Click here

GNA comprises a network of experienced and qualified coaches.
Click here


Find out more about 20 / 20 Insight and how this great tool can be tailored to your business.
Click here

Psychometric profiles to help individuals and teams such as Myers-Briggs, FIRO-B, EQ, TMSDI and more.
Click here
GNA LTD

GRAHAM NEALE ASSOCIATES LTD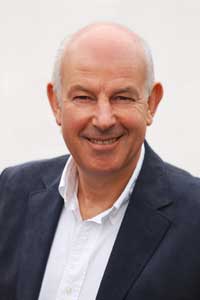 GNA is a training and development consultancy with specialist expertise in helping individuals, managers and teams to maximise potential.
The links above describe three main areas of our business – Building Teams, Developing Managers and Leaders and Executive Coaching – and these are supported in the last two sections by information on 360 feedback and other tools that can help organisations to optimise performance.
Whatever the assignment or customer requirement, you will observe some themes that underpin all that we do and that have become synonymous with the success of the GNA business over the last twenty years. They are:
A strong belief in learning by doing and the power of experiential approaches
A passion to make a real difference to individuals, teams and organisations by creating learning experiences that have practical application to their real world
An ongoing commitment to understand the organisations that we work with and ensure that behavioural change is aligned to business needs and results
Please take some time to read about us, look at our approach, our clients and their experience of working with us. The video is intended to provide you with an overview of what's on the site and direct you to areas that may be of specific interest.
Find out more of what GNA can do for you by watching the following 2 minute video!