Discover how GNA can develop effective performance with intact, remote and virtual teams.
Click here

GNA focuses on improving the performance and potential of managers from diverse business cultures.
Click here

GNA comprises a network of experienced and qualified coaches.
Click here


Find out more about 20 / 20 Insight and how this great tool can be tailored to your business.
Click here

Psychometric profiles to help individuals and teams such as Myers-Briggs, FIRO-B, EQ, TMSDI and more.
Click here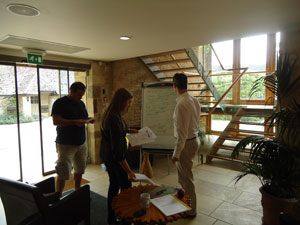 DEVELOPING MANAGERS and LEADERS
GNA has a passion and considerable success in developing managers, ranging from newly promoted to seasoned professionals. Few would dispute the fact that the job of managing and leading organisations has become ever more complex. To be an effective manager in today's fast changing world, it is likely that you will have needed to acquire the skills and confidence to deal with some of the following:
a global business with diverse cultures
a predominance of virtual and remote teams
generational differences and the awareness to manage different age         groups appropriately
rapidly changing market situations and the challenge of balancing short term results against the longer term needs of the people and the business
the need to manage within the law
GNA has a wealth of experience in helping managers to deal with these type of scenarios and many more. Our consultants have all worked as directors and managers in industry. More important is their ability to enable managers at all levels to apply some simple but effective tools and techniques to their specific situation at work.
Our approach will, of course, be driven by the business need and culture as well as the characteristics of the management population. However, experience has shown us that a combination of high impact learning methods, coupled with skilled facilitation, will create the best environment for developing managers. On a workshop, these might include:

opportunities to lead and review experiential projects (not related to the client's business) and to get feedback on behaviour and performance
video feedback as a tool to help managers recognise their own style and opportunities to change behaviour
use of simple models to highlight key behaviours and processes associated with leadership and management
use of case study material that has direct business application

Outside the workshop environment, GNA consultants would consider the application of a number of approaches, such as:

one to one coaching discussions, sometimes including line manager and direct reports
360 feedback as a forerunner to some development activity
use of relevant psychometric tools (Myers-Briggs, FIRO-B and others)
facilitated action learning projects focused on a specific work challenge
Examples of GNA programmes that we have designed and delivered
GNA do not run generic programmes. All of our work is customised to fit the businesses that engage us. Therefore, the list of assignments below is intended not as a menu but more an indication of possible areas that may be relevant for managers in your organisation.
The approach that we develop with our customers will most often involve a combination of these different areas.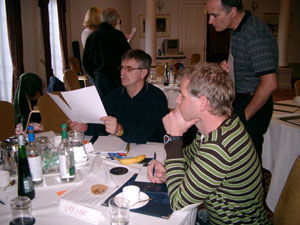 Ways of Leading and Building Teams
A four-day workshop for newly appointed managers aimed at developing the skills, behaviours and processes associated with managing others. Focus on how to influence (with or without authority), use of different leadership styles and how to build effective teams – intact, virtual and remote.
Managing Performance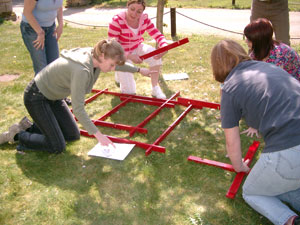 Three-day workshop for a senior management group on performance management. Subject areas were setting and agreeing objectives, ways of measuring and feeding back on performance, coaching skills, tools and techniques in motivation and options for developing reports including succession planning.
Creating the New Vision
A two-day workshop for a top executive team focused on developing a mid and longer term strategy and ideas on how to align their people to the change.
Early Intervention for Managers
A two-day course for managers at all levels aimed at increasing awareness of their legal responsibilities with respect to recruitment, diversity, health and safety and capability.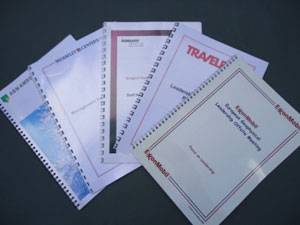 Assessment Centre
A two-day programme for graduate applicants designed to ensure that the company select individuals with competencies and attributes that fit the profile of the organisation.
Development Centre
A two-day workshop with tailored follow up activity for a selected group of middle managers.  The centre measures their personal effectiveness against a set of core competencies and identifies specific opportunities for ongoing development.